Since starting Frase in 2016, we've been exploring ways to make content marketers more productive through the use of machine learning and natural language processing. At Frase we've used the term " AI-powered Research Assistant" to convey the idea of using AI to augment human research capabilities, while acknowledging that AI is not meant to automate content creation.
After talking to dozens of content marketers, it becomes clear that certain research workflows can be fully automated or at least accelerated through AI-powered tools. When we say " content marketers" we are typically referring to three segments: (1) freelance content writers, (2) SEOs and digital marketing consultants, and (3) in-house content marketing managers. These segments understand today's focus on content quality (versus quantity), and the need for deeper research to deliver value to an audience that has endless alternative sources of information. So what are some specific research workflows where content marketers could use some extra help?
As a marketer, it's time to evaluate your current content marketing process and identify tasks that can be automated to save time and money. As we will discuss in this post,  AI tools can help you identify the best topics and content format to optimize engagement, automatically keep your strategic documents up to date, or generate content briefs that will make outsourcing your content creation tasks much more cost-effective.  Let's dive right in:
SEO Research Brief
Background: if you want people to find your content, you have to think strategically about what topics your content covers. As discussed in other posts, artificial intelligence has changed the way SEO works. Content creators have to think beyond keywords and make sure they cover the most important topics to rank for a query. The challenge comes when you are faced with having to read dozens of search results to understand the key topics driving those stories. In addition to reaching a satisfactory topic coverage, you also have to provide additional value when compared to already existing content.
The AI solution: AI-powered tools should be able to scan the top search results for a target query and tell you what are the most important topics driving those results. As a second step, a tool should be able to provide related topics to help you come up with alternative ways to address the overall theme. Remember search engines don't care about exact matches anymore; they use large word vectors to understand relationships between topics.
Content Optimization
Background: optimizing already existing content can be a very efficient way to increase your organic traffic. Content optimization can be used to improve low performing content, or to solidify your position on page 1. Just think about it: given the amount of content getting published every day, even your most forward thinking content is going to get old pretty quickly. Having a consistent content optimization program might be more effective and scalable than continuously publishing new content.
The AI solution: AI-powered tools should be able to scan your existing content and benchmark it against your target query. As a result, you should be able to identify topic gaps — where is my content falling behind? This tool should help you enrich and amplify your existing content by incorporating new perspectives and topics. If the gap between you original content and the newest trends is too large, you might want to consider creating a whole new piece of content.
Content Curation
Background: keeping up to date with all the new content published in your domain might be challenging; how to filter out the noise? However, content curation programs can be an scalable way to come up with new ideas, create newsletters and share fresh content across social channels.
The AI solution: AI-powered tools should help you monitor the media with advanced settings that help you filter out the noise. This tool should automatically summarize news articles to help you consume information faster. Automatic summarization also makes information easier to digest by your audience, for example when delivered as a newsletter.
The topic of how AI is impacting content marketing is being widely discussed. These are some articles that also address key topics mentioned in the post:
Artificial Intelligence–the Next Frontier In Content Marketing (blog.marketo.com) – Apr 27 2018
In this blog, I'll cover how you can leverage AI to help increase ROI and get better results.
AI is an umbrella term to describe a suite of unique, but related, technologies that includes machine learning, deep learning, neural networks, natural language processing (NLP), and natural language generation (NLG).
With the ability to process an enormous amount of unstructured data and decipher natural language, AI is used to extract insights and make recommendations based on previously established criteria.
This capability allows marketers to fully leverage the power of personalization and marketing automation technologies to deliver targeted content to each prospect or customer and increase the ROI of their content marketing efforts.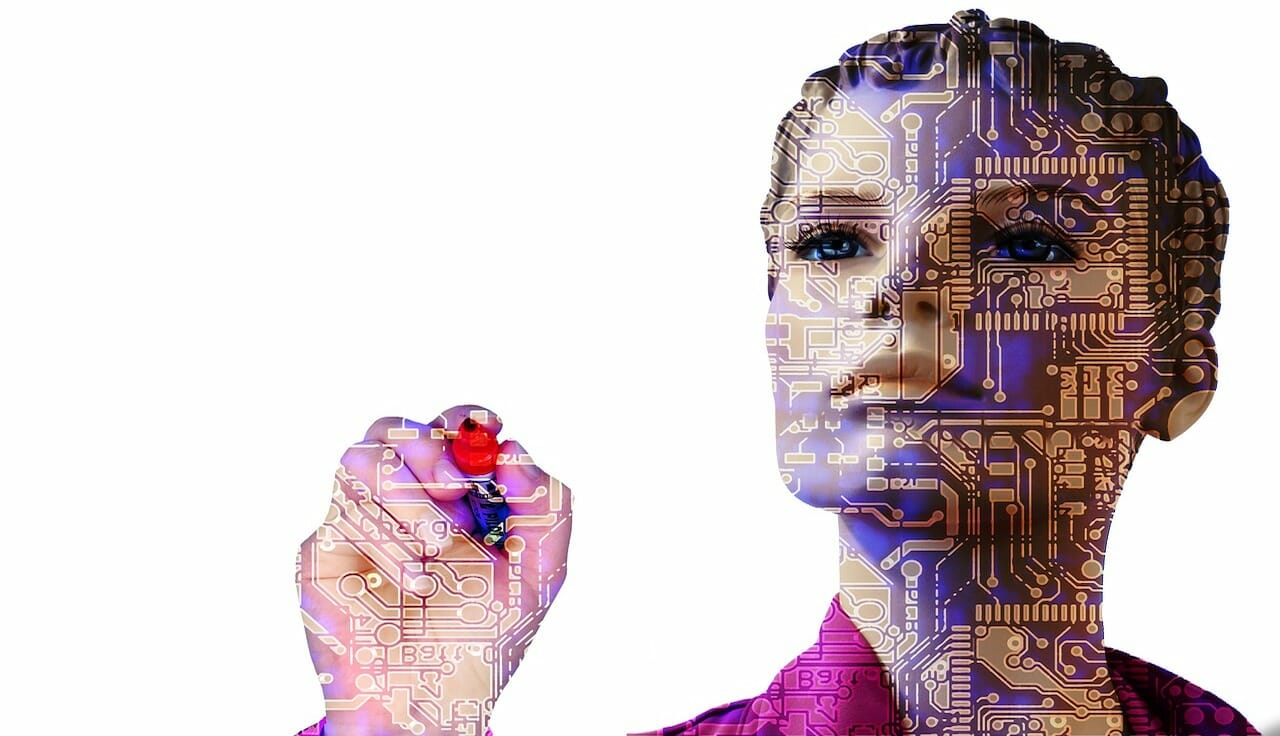 Content Marketing and Artificial Intelligence: A Perfect Marriage? – Single Grain (singlegrain.com) – Oct 10 2018
In recent years, however, AI has started showing enormous potential in content marketing, one of the largest segments of the global digital marketing industry.
In this article, I will explore the relationship between the two and discuss how AI can help content marketers, people who are already using this technology today, whether or not it will end our present-day content marketing tactics, and what lies ahead.
It can help digital marketers make sense of the ever-increasing amount of data on the web, speed up the content creation process, and take advantage of personalized advertising, among other things.
Most AI programs, such as IBM Watson Explorer Deep Analytics Edition  (WEXDAE), use both machine learning and Natural Language Processing  (NLP) to identify hidden insights from the data.
AI can help you create content although the scope of content automation goes well beyond just content creation.
AI will fundamentally change how we manage content (techcrunch.com) – Aug 26 2017
Content management is about to undergo a foundational shift as artificial intelligence and machine learning bring long-sought order to enterprise content.
Last week, M-Files, a hybrid content management solution, announced it was acquiring Apprento , a Canadian startup that uses natural language processing (NLP) and natural language understanding (NLU) to provide semantically based intelligent summaries.
Greg Milliken, SVP of Marketing at M-Files, says the Apprento purchase gives them an immediate way to process unstructured data in an intelligent way.
All of these moves suggest that we could be in the midst of an industry shift that Levie and Patel alluded to, as content management firms try to use intelligence to make sense of the increasingly large amount of content moving into the enterprise.
As AI and machine learning evolve, it makes sense that content management is going to play a role in that.
AI + Content Marketing: The Technology that's Changing the Industry (insights.newscred.com) – Aug 17 2017
AI Technology: Machine learning (ML), a field of artificial intelligence that can help marketers understand massive amounts of data, analyze user intent, and generate enhanced and more customized customer experiences.
Several companies have started using IBM's Watson Analytics machine learning and cognitive computing technology, which guides data exploration, provides insights, and is capable of answering human-posed questions.
AI Technology: Natural Language Processing (NLP) focuses on the interactions between humans and machines in an effort to optimize machine voice recognition and reading comprehension.
AI Technology: Natural Language Generation (NLG), like NLP, is an area of AI that uses algorithms to translate data into human-like language in the form of auto-reportage, headline production, and more.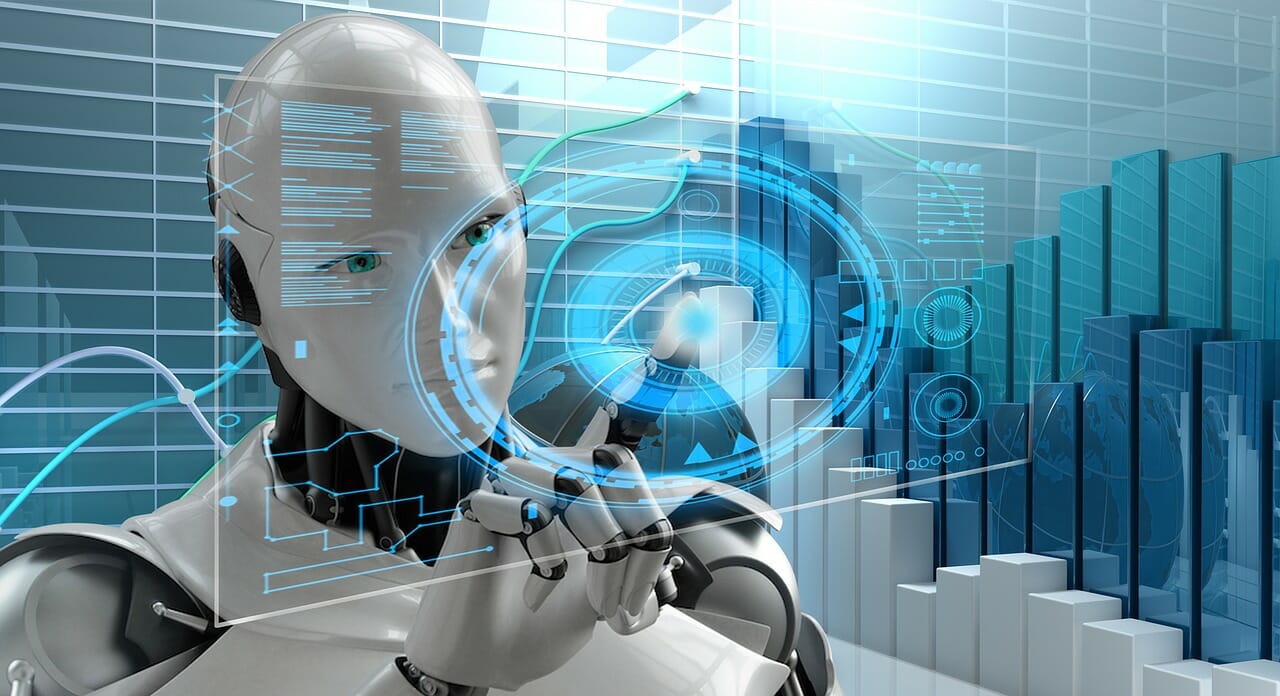 How AI Is Shaping the Future of Content Marketing and Personalization (singlegrain.com) – Oct 17 2018
The practice of collecting basic demographic information from customers to create a successful business marketing strategy is one of the past.
By performing in-depth analyses of various patterns in data, marketers create customized experiences for customers.
Deeper insights will allow content marketers to effectively predict content performance and patterns in audience engagement.
According to recent studies, 60% of content marketers struggle with personalization.
80% of marketers reveal  that personalized content is more effective than generic content.